National B & B Week 18-24 March:
30% discount on all available rooms, use promo code 'bandbweek' on direct bookings by phone, email or website.
Number One has four individually designed rooms and prices of rooms vary. Please click onto our online booking page to check exact prices for the period you require, or contact us direct via email or on 01304 364459.
Number One operates a two night minimum stay on Friday and Saturday night bookings (inc Sunday on bank holiday weekends). If we have vacancies we will take one night bookings over the weekend from the Monday beforehand although it is always worth sending an email or calling us.
Rates include breakfast and reservations are essential.
You can book by phone on 01304 364459 (please leave a message if there is no answer, we are probably cleaning rooms!!)
OR you can book online:
All our rooms are king size doubles. One of the rooms has enough space for us to put up a folding bed for children old enough to sleep in their own bed. The folding bed could be used by an adult as a triple room.
Check in is usually available from 11.00am, but we do require an approximate arrival time and no later than 7.30pm. Check out is 10.30am
Your first nights' accommodation is charged to your card upon booking and if staying additional nights the remaining balance is payable on arrival. The deposit is non-refundable. In the event of cancellation earlier than 48 hours before arrival, we will honour the deposit on any future bookings at Number One within nine months.
We accept Mastercard, Visa, Visa Electron, Maestro, AMEX and cash.  Unfortunately, we are unable to accept cheques.
Cancellation policy
We appreciate there are times when cancellation of a stay with us by our guests is deemed unavoidable. Please understand though, that a booking is a firm contract and should be regarded as such. We strongly recommend the use of travel insurance to protect you from unforeseen events and circumstances that may cause you to cancel your booking. Reservations must be cancelled 2 days in advance of your arrival date (48 hours before 2pm on the day of arrival). At Christmas and New Year we require 7 days notice of cancellation. In the event of a no show or a cancellation in breach of this policy, the cost of the entire reservation will be charged.
Non-availability: We will only cancel your booking if your accommodation is unavailable for reasons beyond our control. We will attempt to offer you alternative accommodation, however if this is not possible, or unacceptable to you, then we will refund all monies paid by you. Our liability will not extend beyond this refund.
Unfortunately we are unable to accomodate pets.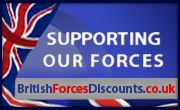 "We had a wonderful stay. Everything was perfect and the breakfast was delicious." RS, May'18
"A lovely B & B, very clean, great bedroom . The breakfast was delicious. The owners very friendly & helpful . Would definately return if in the area again." Bennett, May '18
"B and B is spotlessly clean, decorated to a high standard, staff are polite, helpful and food is excellent." Robert, May 18

"A very pleasant weekend in excellent accommodation. Breakfasts were plentiful and very tasty and room was comfortable and well appointed. The owners were on hand and very attentive without being obtrusive." HG, June 18

"Myself and wife could not fault any service that was offered at Number One B&B, everything was very clean and the owners were very friendly ,the only fault was parking however it was only a 5 minute walk to find free parking." RWF, June 18

"Our second stay since Susan took over No. 1. Just as good as always. Friendly and helpful staff. Nice idea to use and sell local products and offer advice on local eateries and things to see." PY, June 18